GOOD GRIEF AND ALAS
This message is seen on the wall of the hallway that leads towards the Child Library, it first appears in Petscop 3.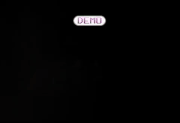 Theories
It is a reference to the Dr. Seuss book "Daisy-Head Mayzie" originally published in 1994. It is about a girl that grows a daisy out of her head. Near the end of the book, she starts crying and yells "Nobody loves me!" This is most likely the meaning of the NLM on the A/B/NLM note. Eventually she picks the petals off the flower and realizes they do love her. Unfortunately things did not go the same way for Care.
Further Reading
Community content is available under
CC-BY-SA
unless otherwise noted.