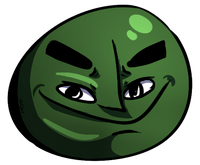 Hi, I'm Karasu. I'm an administrator of this wiki. If you have any questions or just want to talk, feel free to post on my message wall!
Alternatively, contact me on Community Central.
I'm still here!


I'm busy fixing up some stuff elsewhere, but I still do check here for any moderation issues or things to clean up, and will resume fixing this wiki soon.

Feel free to ask me things on my Message Wall if you have any questions or reports.
"

Um... so, I mean, I could've gone just totally off the rails by this point; I could be anywhere, heh.

"
Useful stuff
Various userspace experiments and what-not
About me
Petscop
I got into Petscop around early December 2017, but didn't interact directly that much with any communities until August 2018 (Petscord, etc). I am part of the staff team of Giftscop, a Petscop recreation game project, and a direct editor and contributor of the Comprehensive Progress Document.
I am partially notable within some sub-communities for drawing Smug Marvin (image on the top left). I make other Petscop fan art, but it's interpretive, so if you don't care for stuff off-canon, don't bother looking. My fun collection of Petscop-related artwork can all be found here.
As for this wiki, I found it in shambles initially, not updated decently as of Petscop 7. In February 2019 or so, I made some light cleanup efforts, and later managed to get in contact with the staff and indirectly adopt the wiki. I currently promote the repair and updating effort, trying to mix fixing old info with adding the new.
Other
In relation to the Fandom platform, I'm mostly on Roblox related wikis. Currently, this is my sole exception. Most notably admin of the Roblox Wikia.
Otherwise, I just do whatever. Art mostly. I like to mix what I'm working on.
Important information
Highly important.
The gamepad language article is treasured by me. Do not hurt it.
Paul has fluffy hair. This isn't stated by the series, but you just know he does.

However, Paul canonically does have a printer. That's important, right?
Community content is available under
CC-BY-SA
unless otherwise noted.