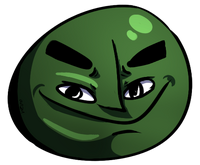 Hi, I'm Karasu. I'm an administrator of this wiki. If you have any questions or just want to talk, feel free to post on my message wall!
Alternatively, contact me on Community Central.
"

Um... so, I mean, I could've gone just totally off the rails by this point; I could be anywhere, heh.

"
I'm still here!


I'm busy fixing up some stuff elsewhere, but I still do check here for any moderation issues or things to clean up, and will resume fixing this wiki at some point.
Feel free to ask me things on my Message Wall if you have any questions on what to do or reports.


Please note that the wiki is currently focusing on in-universe content only. Any additions that are out of universe involving Petscop's creator are not being added until in-universe additions are complete.
See community messages here
Useful stuff
Various userspace experiments and what-not
About me
Petscop
I got into Petscop around early December 2017, but didn't interact directly that much with any communities until August 2018. I was a contributor to a few fan communities and other Petscop-related projects over the years, though now I don't contribute to any except the wiki, my own fanart, and indirect occasional contributions to Giftscop. I enjoy Petscop by myself on my own terms nowadays, though I'll occasionally talk about it to some of my friends, who currently are mostly people I met through Petscop-related communities :)
As for this wiki, I found it in shambles initially, not updated decently as of Petscop 7. In February 2019 or so, I made some light cleanup efforts, and later managed to get in contact with the staff and indirectly adopt the wiki. I currently promote the repair and updating effort, trying to mix fixing old info with adding the new.
Other
In relation to the Fandom platform, I'm mostly on Roblox related wikis. Currently, this is my sole exception. Most notably admin of the Roblox Wiki. I am open to offering advisory on general editing even outside the scope of this wiki, especially with UCP confusing everyone.
Outside of Fandom I mostly do artwork and other art-related stuff, and that's about it.
Cool things to know
The gamepad language article is my favourite page
Paul canonically has a document scanner and this is extremely important information.
Surprisingly this ends up more being a test wiki of sorts for me where I check things for Fandom and other wikis, or try out new features without actually causing problems for anyone but myself.
---
My to-do list
The CSS for things using the Press Start 2P font got screwed up massively a few Fandom updates ago and needs to be corrected

may end up being kind of fixed due to UCX, we'll see

Fix notice templates to be compatible with UCX light and dark without just forcing everything to use white text as it has been set to temporarily

Probably needs some hacky fixes that'll require me to make a handful of css classes as per some Fandom Staff there's no plan to make a way to do this in-line for templates even...

Request permission to and modify import of 'Categories meant to be added by templates' abusefilter from Roblox Wiki at some point